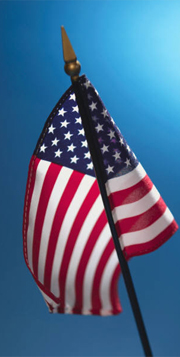 St George's is a building and parish that has strong historic links with the United States of America.
The US Embassy has been located in Grosvenor Square, within the parish, for over 75 years but the links go back far beyond the 20th Century. In the late 18th Century, John Adams, the first US Minister to the Court of St. James lived in a house on the corner of Brook and Duke Streets. More recently, the September 11th Memorial Garden was officially opened by the Princess Royal in the parish and a statue marking the centenary of Ronald Reagan's birth will be unveiled in Grosvenor Square on July 4th.
Many Americans have been married in St George's, most notably Theodore Roosevelt, the 26th President of the United States. He married his childhood sweetheart, Edith Kermit Carow, in the church in December 1886 having taken up residence at Brown's Hotel in Dover Street in order to meet residency requirements. He remains the only American president to have been married outside the USA.
Roosevelt's wedding inspired a fashion among Americans to marry at the church and in the late 19th Century and into the early 20th Century, the New York Times would regularly report on the any Anglo-American weddings at the church that took place. Among the prominent names to be found on the Wedding Registers are Lulu Pfizer, daughter of the pharmacist Charles; Elizabeth Berlin, daughter of the famed songwriter, Irving; as well as the oil and railroad magnate, Henry Clay Pierce.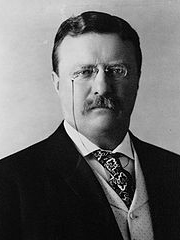 During the war, many US servicemen, particularly those based in Eisenhower's headquarters opposite the Embassy, worshipped both at St George's and at the Grosvenor Chapel, a chapel-at-ease within the parish. The connections continue to the present day, as do the Anglo-American weddings.
St George's Hanover Square has recently been adopted of the Royal Society of St George, a global organisation that has a number of branches in North America. The Royal Society is also affiliated with the St George's Society of New York.
Finally, St George's historic links will be strengthened once more with the USA through the commissioning of the new organ through Richards, Fowkes & Co, the first American organ to be commissioned in a London Church.